RECORDINGS FROM AN ONLINE LIVE MEDITATION COURSE
Finding Home Within Myself​
WITH TULKU LOBSANG RINPOCHE
A First Look at the Cour
se
Here you can watch an excerpt from the teaching, including a guided meditation. The video recording of the full teaching you can find below in "Course Details".
About the Course
Being home. Arriving, no longer having to do anything, just letting go. Finally finding peace and feeling content - deep within ourselves.

We all long for this so much - and yet we live the exact opposite. We think that we have to be different, better, stronger and more perfect, so that everything finally falls into place. But this moment never comes. We always criticize ourselves and try to be someone we are not, someone we actually don't want to be. We believe that we are not lovable as we are, that we are not worthy.

So what can we do to find our inner home, to finally arrive home? Letting go and being content - that is the key.

In this three-month course, Tulku Lobsang Rinpoche guides us in letting go everything we don't need, bit by bit, and in this way becoming more and more content. The focus is on meditation, because through meditation we find access to our innate wisdom and to our true nature of deep contentment and perfect inner peace.

Mentally and physically we all hold on to so many things we don't want or like. To our past, to self-doubt, to old accusations, to dissatisfaction with ourselves and even to our ideas of the future. All of this takes strength and requires effort. But we think we can't and shouldn't let go. We are afraid of losing ourselves if we let go. But it is only when we learn to let go that we find ourselves, that we find contentment. Letting go is the path to liberation. Letting go is liberation.

Letting go and contentment - these are the keys to our inner home.

Your Personal Benefits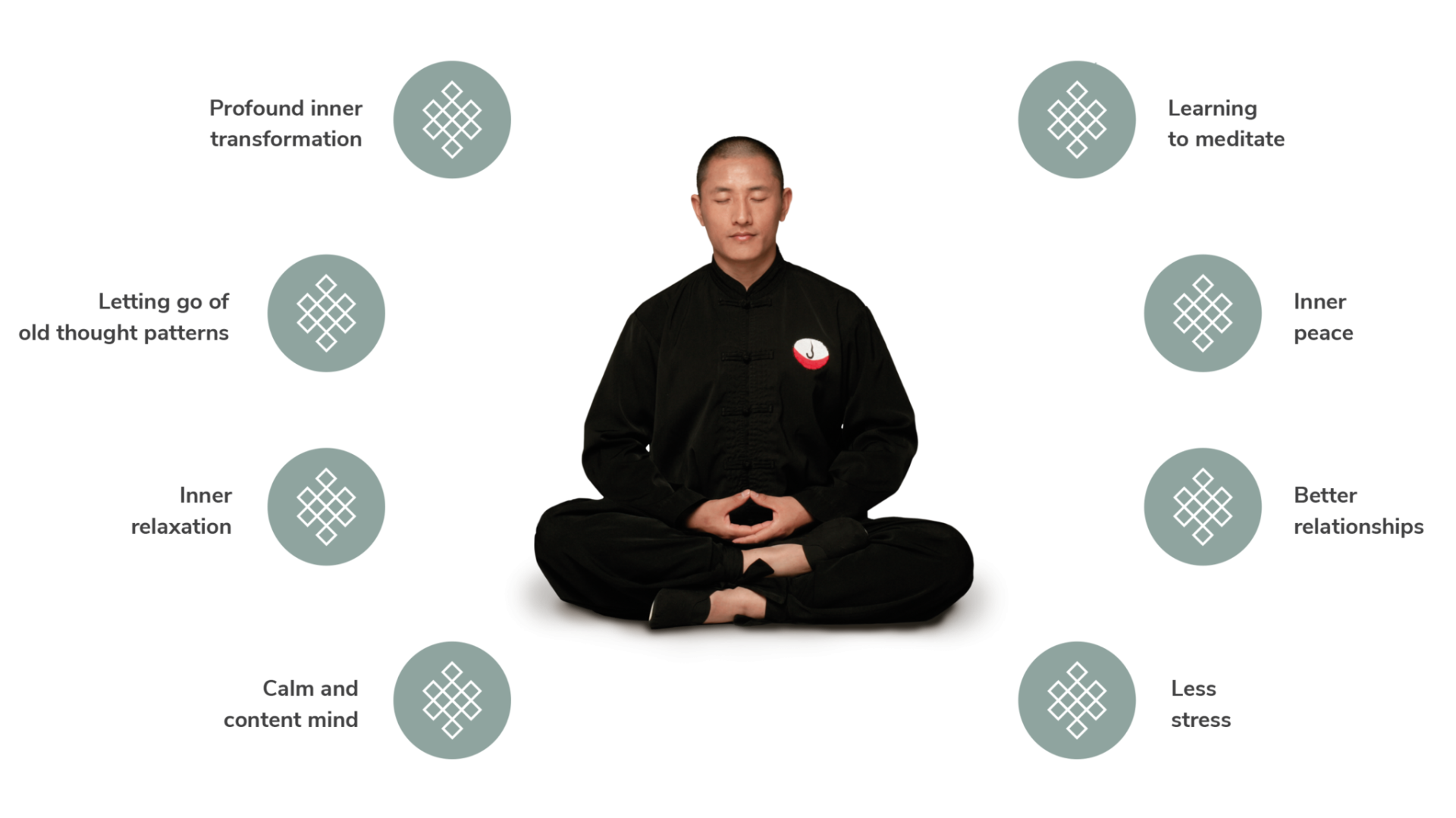 Course Structure and Content

Free Introductory Teaching
Ten course units in the form of video recordings

Introduction
Section 1
Section 2
Section 3
Section 4
Section 5
Section 6
Section 7
Section 8
Section 9
Language information

Teaching language English
German or English subtitles can be activated

Additional course information

Total length of the course: approx. 3h 40min
Access to the video recordings via your user account on this website
The videos can't be downloaded
60 days money back guarantee
Choose your language for this course
\Learnworlds\Codeneurons\Pages\ZoneRenderers\CourseCards
Tulku Lobsang Rinpoche

Tulku Lobsang is a high Buddhist master and teacher who was born in Amdo in northeastern Tibet. At the age of six, Rinpoche entered the local Buddhist monastic school, and when he was eleven, he transferred to Nangzi Monastery, the largest Bon monastery in Tibet. At that time, the monks of Sowa Monastery were searching for the reincarnation of their lama. At the age of 13, Tulku Lobsang Rinpoche was recognized as the 8th reincarnation of the Nyentse Lama.


The young Rinpoche then received formal teachings in various monasteries and deepened his knowledge in the areas of sutras, medicine and astrology. In addition to his general education, Tulku-la was taught privately by a number of highly respected scholars and received tantra teachings as well as empowerments and initiations in all eight practice lineages of Buddhism in Tibet. Rinpoche remains a practitioner of all eight lineages to this day.


In 1993, at the age of 17, Rinpoche left Tibet for southern India to deepen and complete his studies at Gaden Shartse Monastery. After five years, Tulku-la moved on to Dharamsala to pass on Tibetan cultural heritage to both Tibetans and Westerners.


Since 2000, Rinpoche has been traveling throughout Europe, America and Asia to share his profound knowledge and thereby reduce suffering in the world. Tulku-la's teachings are based on the ancient knowledge of Tantrayana, which is the foundation of both Tibetan Buddhism and Tibetan medicine.


Tulku Lobsang has an extraordinary connection to the practice of Tummo. It is his true specialty. Tulku-la has received Tummo teachings and transmissions from many different lineages, and his deep understanding of this powerful practice makes him an incredibly experienced, wise and compassionate teacher.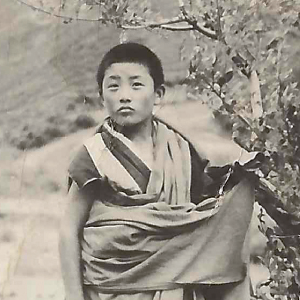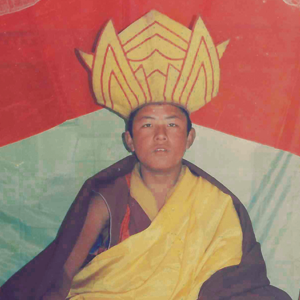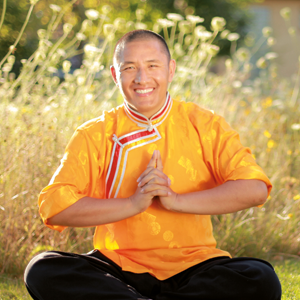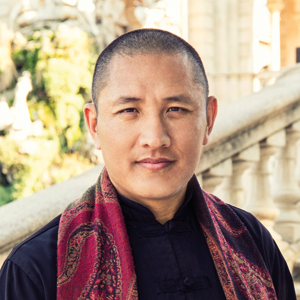 25+ years of personal practice
25+ years
of personal
Tummo practice
years teaching experience
Tulku Lobsang Rinpoche on National Geographic
.
In 2017, Rinpoche appeared on National Geographic's TV program "The Story of God with Morgan Freeman". In the episode "Is God Inside Us?", Tulku Lobsang introduced Tummo - an ancient practice of Tantrayana Buddhism - and spoke about its power to connect us to the divine within ourselves, to the Buddha nature innate to all of us.
Here you can view the trailer:
.
An Active Community
Voices of Practitioners
I started learning Tummo with Tulku Lobsang Rinpoche in 2009 and have attended several Tummo courses with Rinpoche since. This precious practice has given me more strength and power. My negativity and restlessness have transformed to positive thoughts and calmness.
"Through regular Tummo practice, I am noticeably recharging my inner strength and energy. My happiness, my sense of truthfulness and my self-confidence have reached a new level. In addition, my cognitive abilities have improved and I can handle stress better. I can only recommend the instruction with Tulku Lobsang."

Robert, Austria
"As a Medical Doctor with a busy schedule, I continue to be inspired by Tulku Lobsang's teachings. They have had a profoundly positive effect on all areas of my life. I am healthier, happier and more energetic than I was 10 years ago. The movement, breathing and meditation practices are so efficient and empowering that I am able to do daily practice around my shifts."
Your
Guarantee

You are not certain if this course is right for you?
If you notice within 60 days from the date of purchase that you don't like the course, just contact us and you will receive a full refund!
.